MamaLabels

Expansion markets where most e-shops are afraid to go

At the MamaLabels e-shop, parents can create stickers for their children to label everything from clothes to school supplies, preventing children from losing their things. At Integritty, we were able to solidify the idea into an e-shop featuring a unique generator and a high level of automation, bringing MamaLabels to the top of the Czech market within a year and a half. At the same time, we have successfully expanded into the DACH region, Poland, and Slovakia.

Show online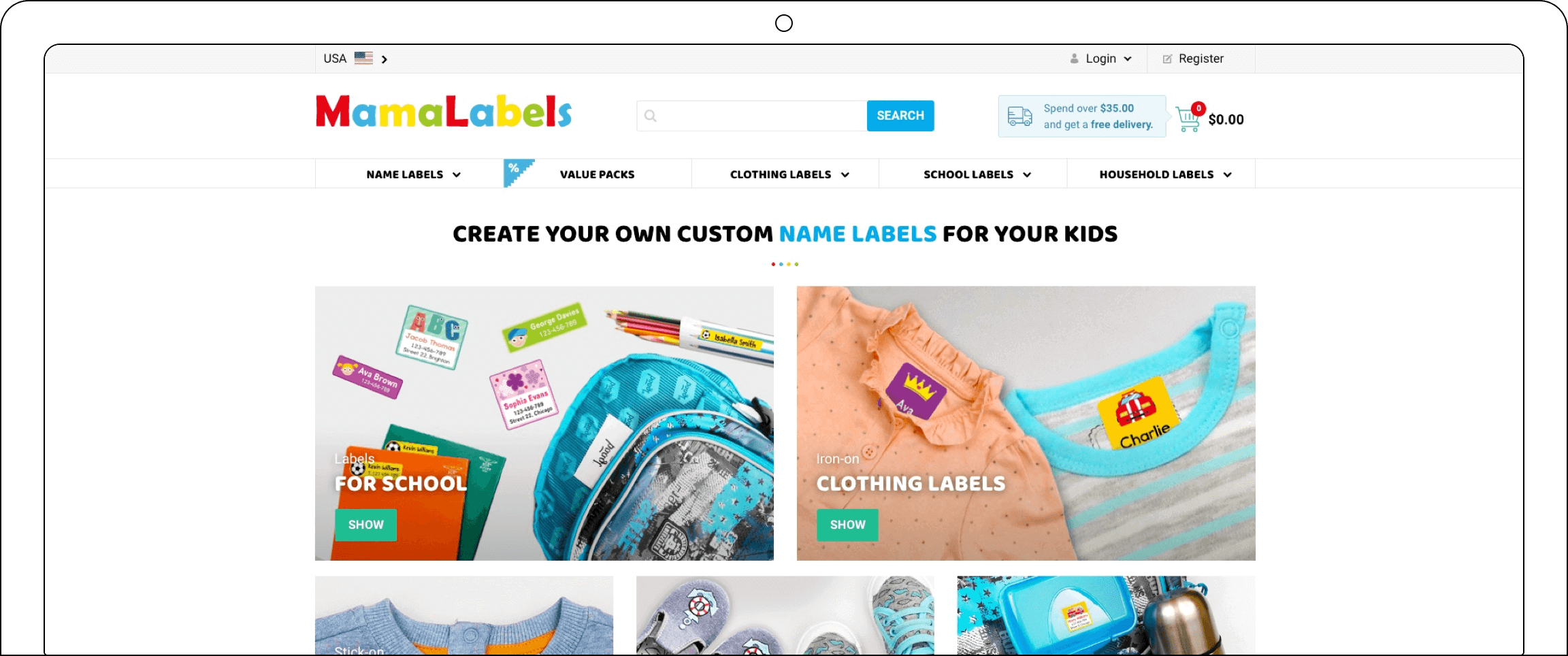 Cooperation that produces results.
250%
More than 250% revenue growth every year
3 years
3 years of successful cooperation
6 %
E-shop conversion rate over 6%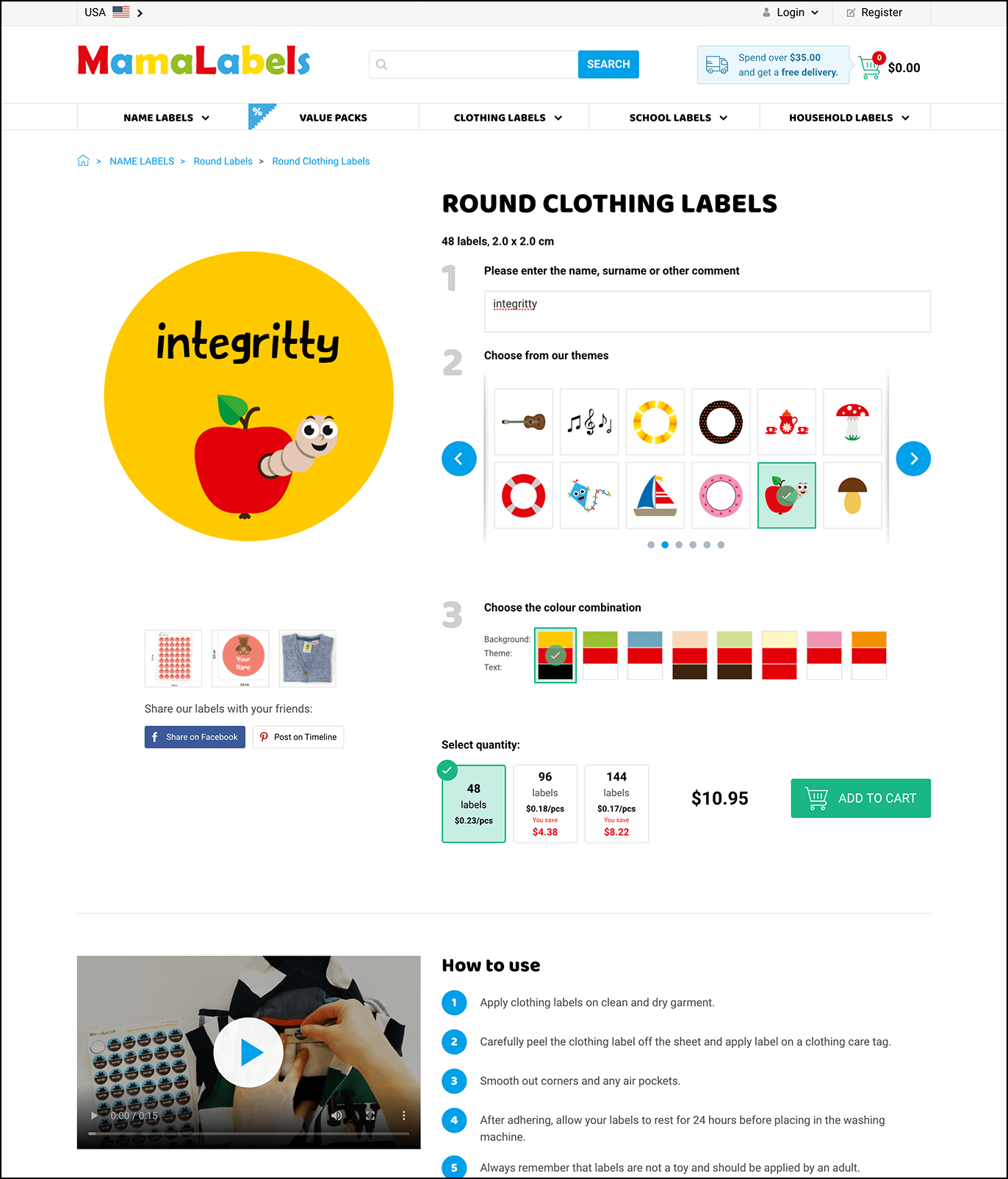 Challenge
Our first task was to design a user-friendly sticker configurator that parents could easily use on their phones. The whole configurator had to be placed in a standard e-shop platform. Additionally, we worked to ensure the shortest possible time between creating a sticker and shipping it to the customer. Our work did not end with creating the e-shop; the most difficult task was to become number one on the Czech market while simultaneously successfully expanding abroad.
How we proceed
1/
Perfect product
We were able to completely automate the configurator placed in the standard Prestashop platform to send print directly to specialized printers. From there, stickers were delivered to the customers. The configurator itself has undergone many improvements over time, thanks to insight gained from performing A/B tests made using the Google Optimize tool.


2/
Continuous optimization and expansion abroad
We have made MamaLabels the number one on the Czech market and an important player in the competitive DACH region through continuous improvements of our existing campaigns as well as testing many different strategies. Our primary advertisement platforms were Facebook and Google. We also used local media and targeted activities in specific countries.

Global eshop managed from Czechia
By fully automating MamaLabels' production even when sending orders to customers from the Czech Republic, we achieved the speed offered by local companies in individual countries. Thanks to the adjustment of the e-shop environment to suit each individual country, MamaLabels quickly gained customer confidence, which has become a key component both in the Czech Republic and in very competitive markets such as Germany.
Clients opinion
A partner who was always with us. Together with Integritty we have made it from idea to global e-shop.
Miloš Holeček
Brdy Ventures, s.r.o.
Are you facing a similar challenge?
Contact us and we will find solution!